LA Opera opened Hansel and Gretel last night, November 17, just in time for the holidays. Those who raise eyebrows at European operas translated into English need not fuss, for the English text by Richard Sparks is crisp, witty and eminently singable. In fact, the opera first reached America in an English version in 1895 at Daly's Theater in New York (today's Broadway and 30th), and wasn't performed in its German original until 1905 at the Met. From then on, it became a repertory favorite especially during the Christmas holiday. (Its Weimer premiere was on Dec 23, 1893.)
The opera's libretto, fashioned by Humperdinck's sister Adelheid Wette from the Brothers Grimm tale, centers in the forest adventures of Hansel and Gretel, children of the broommaker Peter. The pair are lost one day while picking berries. The Sandman comes and puts them to sleep. Awakened by the Dew Fairy, they continue their wanderings. They encounter a Witch who feeds on children lost in the woods. They are to be made into gingerbread for her teeming cupboard. But the shrewd captives outwit their jailor by thrusting her into the oven instead. With the Witch dead and her spell broken, the children free all the other little victims from their gingerbread spell.
The Los Angeles Opera production is designed by artist Doug Fitch. His flair for theater manifests itself in the colorful visuals – fantastical creatures of the forest (check out their LA City adventures!), lush sylvan scenery, fanciful costumes and elaborate video projection special effects (chimney smoke, spilled pot, etc.) – that bring the fairytale to life and a lot of smiles on the faces of the children and adults in the audience. (His scenery and costumes for New York Philharmonic's semi-staged "Cunning Little Vixen" in 2011 were equally enchanting; less so was Alan Gilbert's conducting.) There is a lot to be said about a unified artistic vision that can be achieved by one creator, as in the case of another memorable "Hansel and Gretel" production, from Zurich, 1997, by children's book author and illustrator Maurice Sendak.
A stellar cast was assembled to inhabit this fantasy world. Thanks to lively direction (also by Doug Fitch) and theater magic, Sasha Cooke (Hansel) and Liv Redpath (Gretel) look and act like two fidgeting, mischievous teenagers, singing their lines in childlike pure tones, whose similar timbers suggest their sibling kinship. (This Gretel even manages to slide down a lollipop flag pole at the Witch's house like an intrepid fireman!)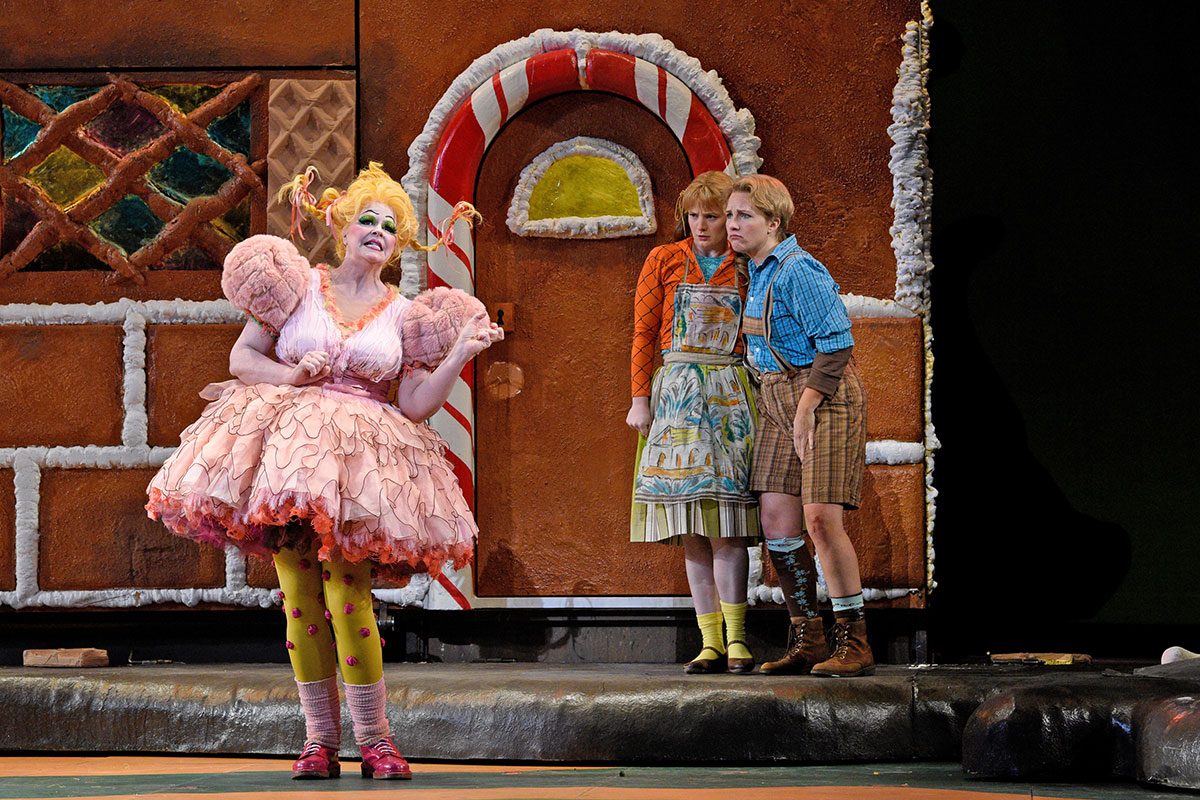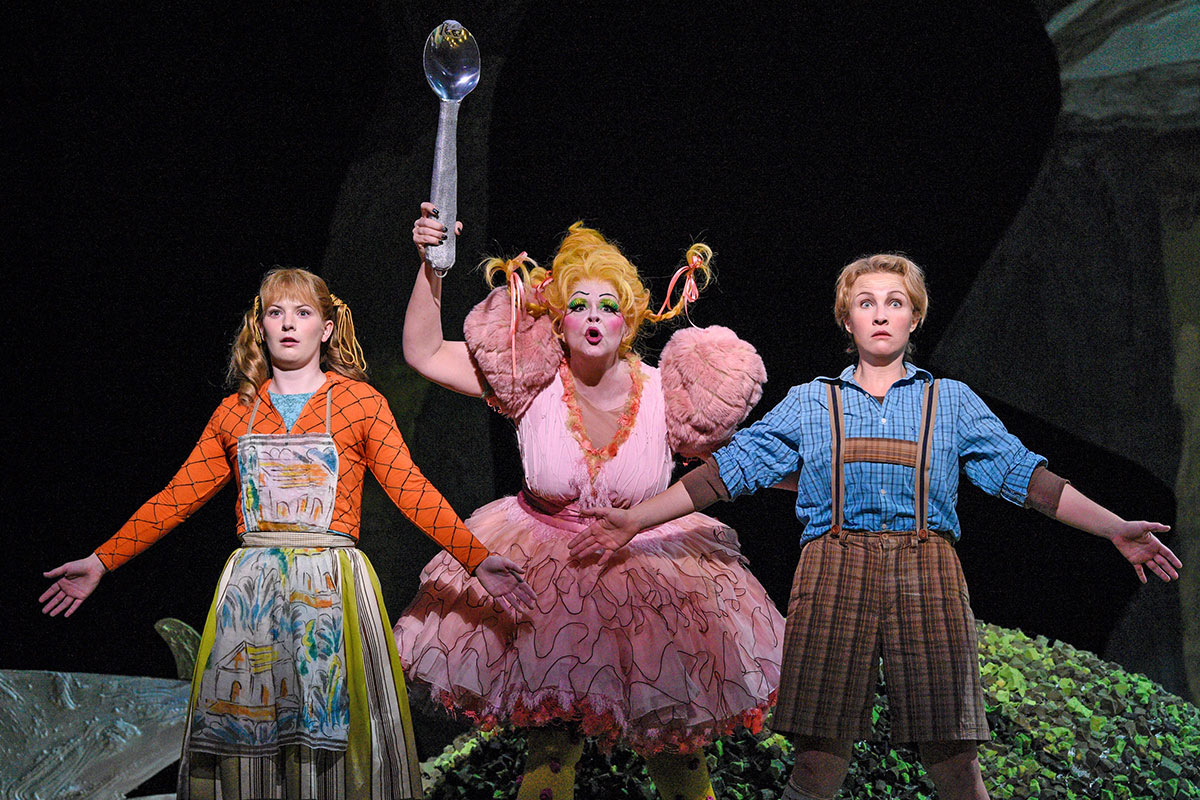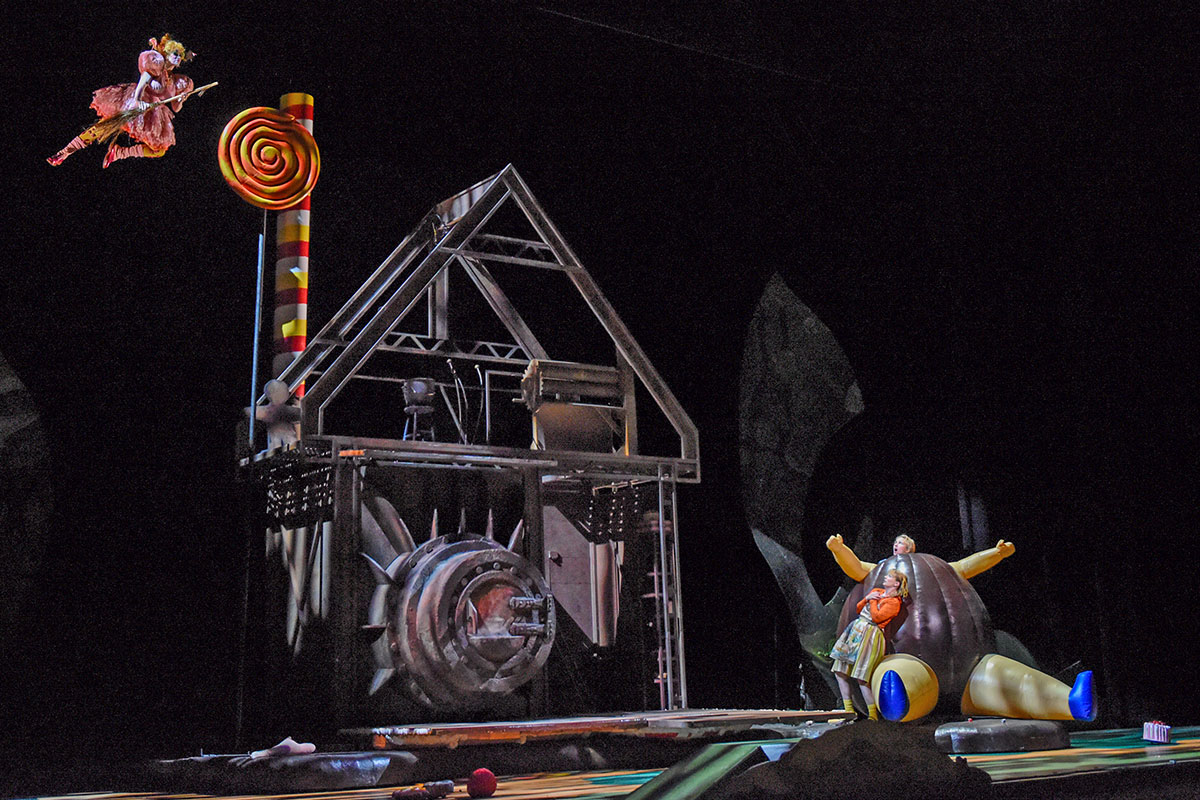 Melody Moore is a warm-toned and stern Mother whom the director delights in turning into a witch for her memorably frightful entrance. As the Father, Craig Colclough's firm and nuanced baritone in his strophic songs had the stamp of a fine lieder singer. Susan Graham's hilariously campy Witch got the biggest hand from the audience, and deservedly so. Her 'Hocus Pocus' number is a priceless comedic gem (at the end of which this Witch flies across the stage on her broomstick – with a body-double aerialist.) Taylor Raven has a beautiful tone as mezzo-soprano but not as the Sandman, a soprano role, whose notes clearly sounded too high for her and failed to soar to celestial heights. In contrast, Sarah Vautour's angelic soprano made for a fine Dew Fairy.
On this opening night, there seemed to be as many kids in the audience as on stage. In their seats, the kids all sat perfectly still, transfixed by the wonderful fairytale unfolding in front of their eyes; while on stage, the adorable 38 members of the Los Angeles Children's Chorus, ranging in ages 6 to 18, sang and danced enthusiastically in the grand finale as the Witch's spell is broken and they are gingerbread children no more.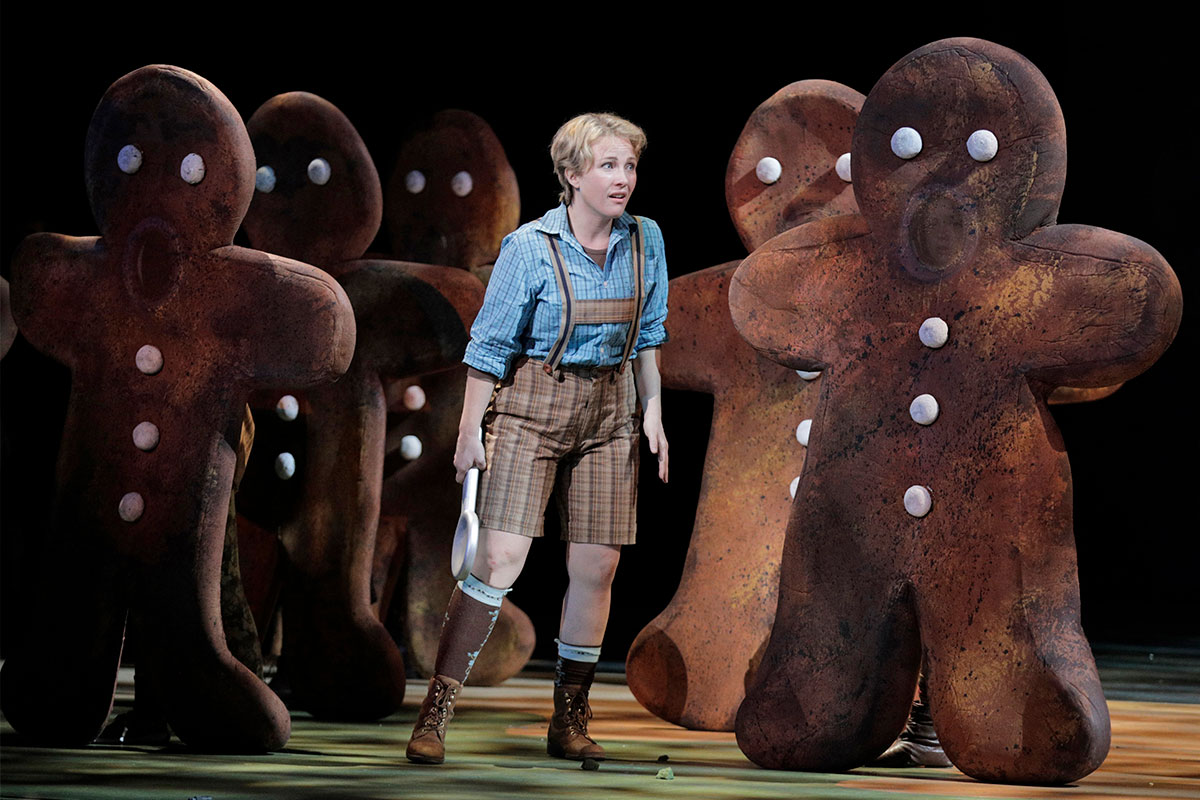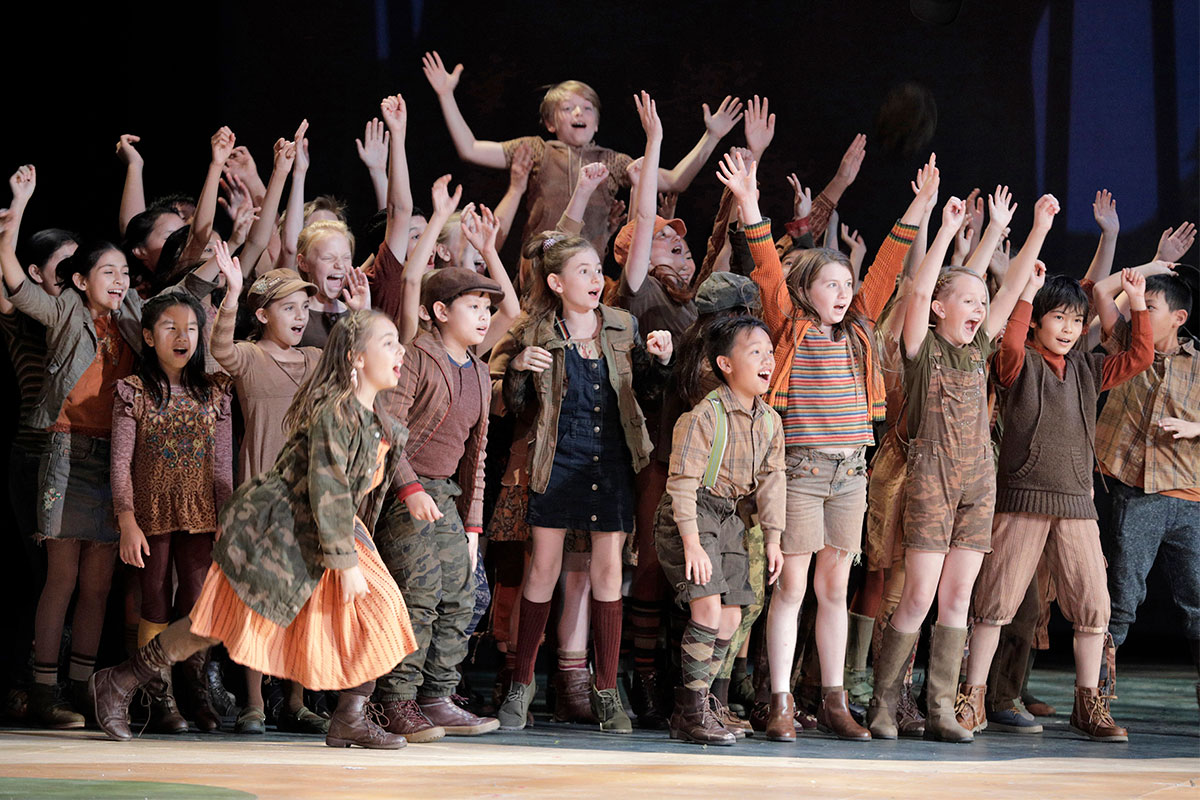 James Conlon's conducting was also wildly enthusiastic but in a heavy Wagnerian manner, to the extent of drowning out most of the singing (my friends sitting upstairs told me they could barely hear the smaller voices.) But when the orchestra toned down for Hansel and Gretel's Evening Prayer that concludes Act One, the effects were magical.
I plan to see it again with family on one of the remaining dates: November 25, December 6, 9, 12, 15.
Truman C. Wang is Editor-in-Chief of Classical Voice, whose articles have appeared in the Pasadena Star-News, San Gabriel Valley Tribune, other Southern California publications, as well as the Hawaiian Chinese Daily. He studied Integrative Biology and Music at U.C. Berkeley.