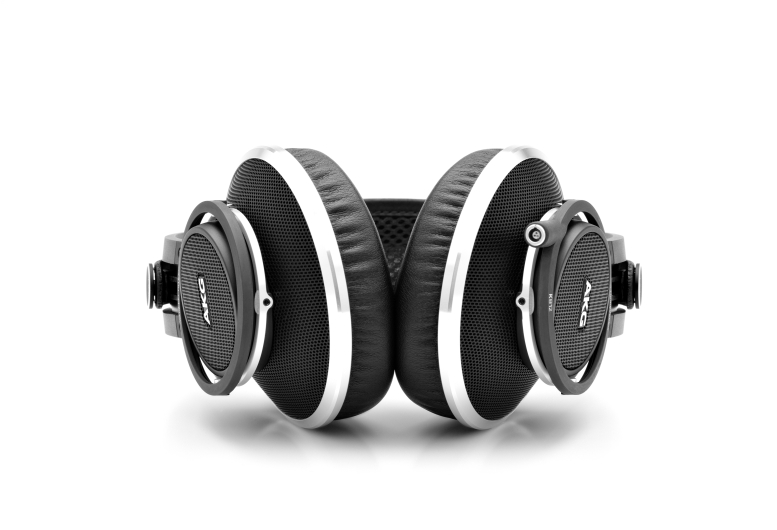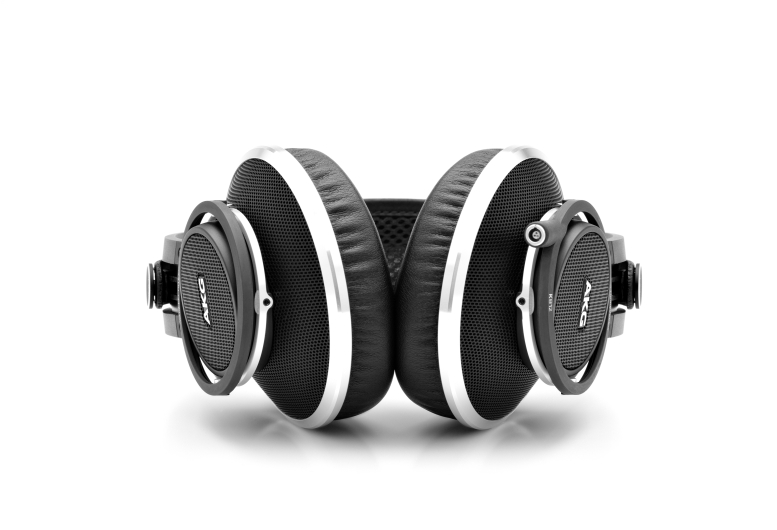 The flagship has arrived
If you're in search of reference-quality studio headphones, look no further. The AKG K812 headphones were designed to please the most demanding listeners: studio engineers and producers, who need to critically evaluate every nuance of a recording as they mix and master; and serious audiophiles, who want equipment that reveals new details in the most familiar recordings. That's what the K812 'phones were designed to do. And, wow, do they deliver!
No musical stone left unturned
AKG custom designed their largest headphone transducers ever — 53mm — for the K812. They are tailored for high headroom and wide dynamic range, so those dynamic peaks in your music come through with full power and immediacy. The Tesla magnet system is among the strongest available in a headphone and delivers precise stereo imaging with pure, powerful sound. The double-layer voice coil is ultra light for superior impulse control, meaning these headphones respond quickly and accurately to all the details of your music. It also ensures an incredibly wide frequency range, faithfully reproducing deep bass tones all the way to infrasonic frequencies.
Not just a showpiece
Durable, attractive, and comfortable, the K812's construction hits all the marks that audio engineers lust after. The over-the-ear design of the K812s offer a relaxed fit, while the open-back earcups ensure properly regulated airflow for a natural cooling effect as well as a wide-open soundstage. The large memory foam earpads and mesh headband are designed for long hours in the studio. Steel arches hold the earcups in place with hinges that allow flexibility for a custom fit. Altogether, it's a design that is luxurious, substantial, and inviting.
The K812's extra-long cable attaches to the left earcup's hinge with a 3-pin LEMO connector. The other end terminates in a 1/8" miniplug and includes a screw-on 1/4" adapter. The 36-ohm impedance rating makes these headphones great for a wide variety of listening devices, though they'll sound their best driven by a good headphone amplifier.
Praise for the AKG K812 from Sound & Vision

"The K812 is, without a doubt, the most open-sounding headphone I've ever listened to. Stereo imaging is breathtakingly expansive. Midrange purity is as good as it gets. "

— Steve Guttenberg in Sound & Vision, July/August, 2014
Product Highlights:
over-the-ear fit
open-back design for spacious, natural sound
53mm dynamic drivers offer high headroom and dynamic range
1.5 Tesla magnet system delivers reference-quality accuracy
copper-plated aluminum voice coil offers superior impulse response and extended frequency range
mesh headband and large memory foam earpads ensure long-lasting comfort
118" detachable cable with 3.5mm miniplug connector (3-pin LEMO connector at earcup)
1/4" adapter included
includes wooden stand for storage
frequency response: 5-54,000 Hz
sensitivity: 110 dB
impedance: 36 ohms
weight: 13.8 ounces (without cable)
warranty: 2 years