By Elsa Tranter
12/3/2016
All photos by Todd Rosenberg, Lyric Opera of Chicago
Les Troyens, by Hector Berlioz, is one of the grandest of the grand operas. The December 3rd final performance of Lyric Opera of Chicago's run was very grand indeed. It is a five-hour, five-act extravaganza, requiring a large orchestra, large chorus and lead singers of great stature, both vocally and physically. The Lyric Opera did itself proud under the conducting of Sir Andrew Davis.
In Part I, set in Troy, there is the familiar story of the Trojan horse, with poor Cassandra telling her countrymen to keep it out of the city and no one believing her. Cassandra was ably performed by Christine Goerke, who made her first appearance high up on the ramparts of the city. Her voice set the mood of impending disaster while all around her the Greeks were rejoicing at their rout of the Trojans. Especially poignant were the duets with her fiancé Chorebus, sung by Lucas Meachem. Love and death was a theme that was repeated throughout the opera. Aeneas was sung by Brandon Jovanovich (thankfully recovered from his indisposition of a week ago). He is a most heroic figure of a singer and has the voice to match; he gave a rousing call to Italy at the end of act II, followed by the heartrending mass suicide of the women, led by Cassandra.
In Part II we are introduced to Dido, the incomparable Susan Graham. As always she was in splendid voice and is as queenly a queen as can be imagined. If only she hadn't been dressed like Margaret Thatcher —more on that later. Her greeting of her adoring people is a beautifully imagined scene. She and her Aeneas made a beautiful couple and put on a very good display of attraction and love—they are both such attractive and almost bigger than life performers—and their singing together was riveting. Her sister Anna was sung with great success by Okka Von der Damerau. The small but gripping solos by Mingjie Lee as Iopas and Jonathan Johnson as Hylas—both current Ryan Opera Center members—kept up the high standard of performing. Christian Van Horn as Narbal was perhaps the weakest of the leads, in this reviewer's opinion; but he did a perfectly adequate job.
The chorus, men, women, and together, was excellent—they rounded out all the scenes they were in and filled the stage in excellent fashion and their voices blend together as one body.
The set, a revolving multipurpose crumbling wall, was very serviceable and the lighting was effective in changing the mood from scene to scene. Some of the staging was a bit hokey, like the planets and the moon dominating the end of the beautiful love duet between the two lovers—that is an unnecessary distraction from such heavenly music.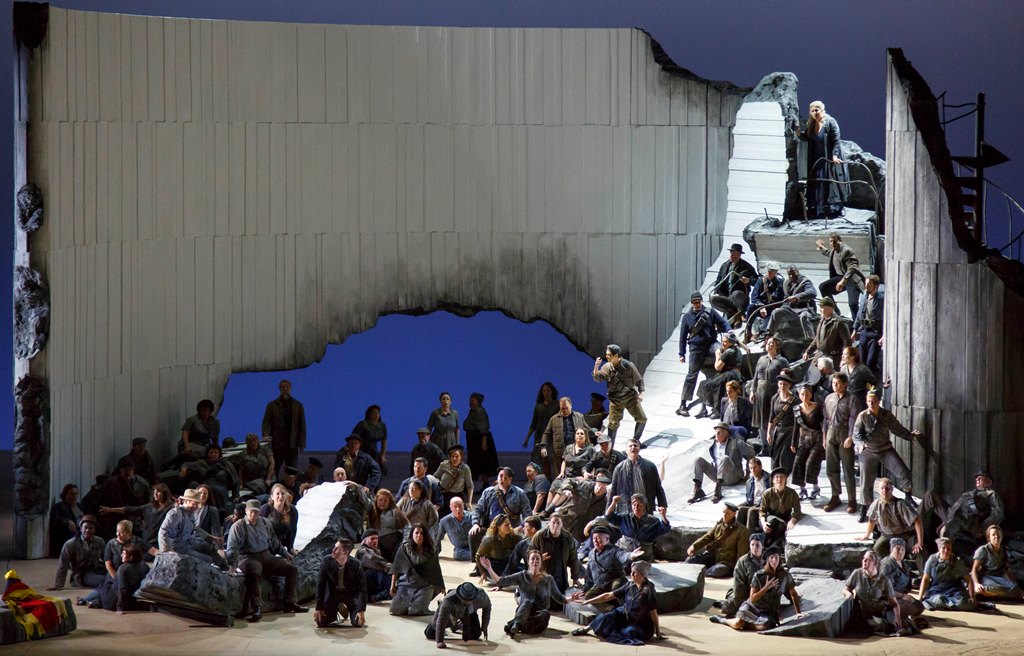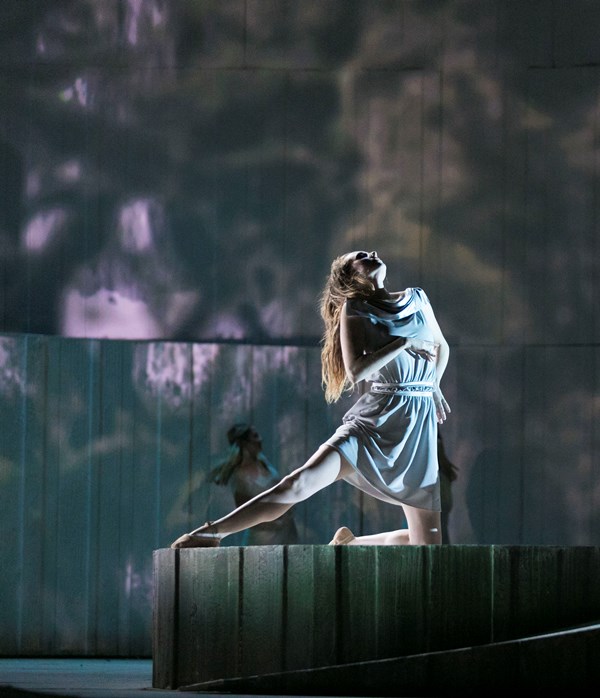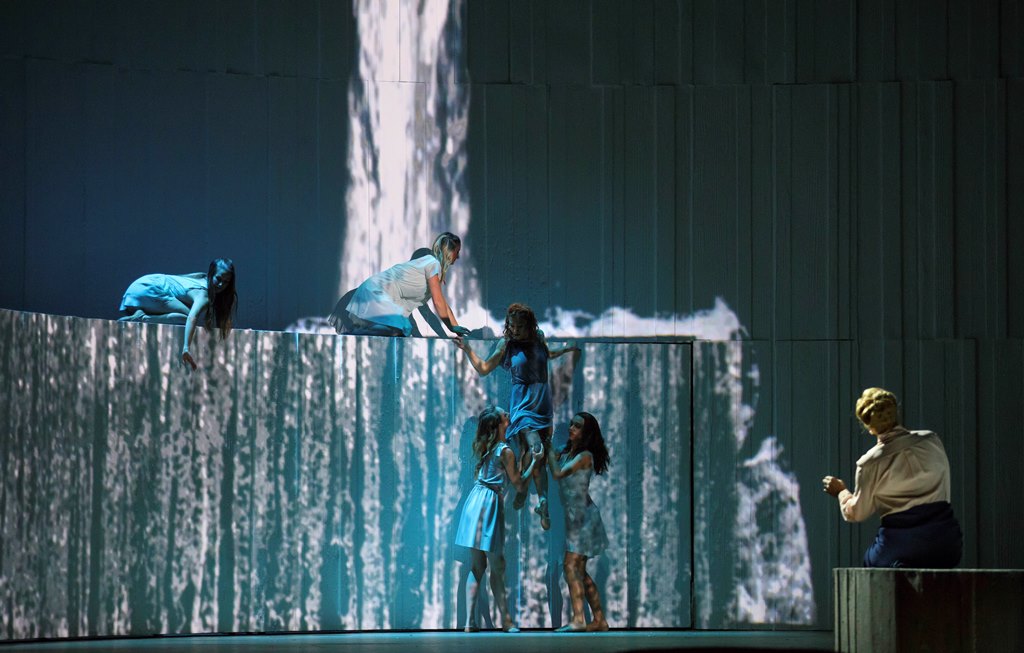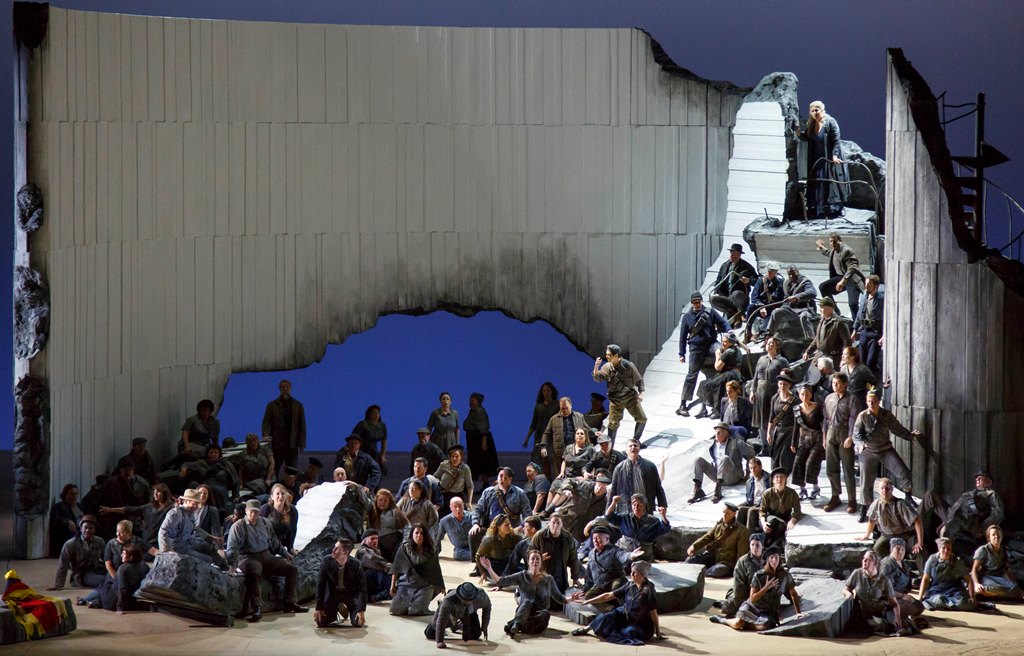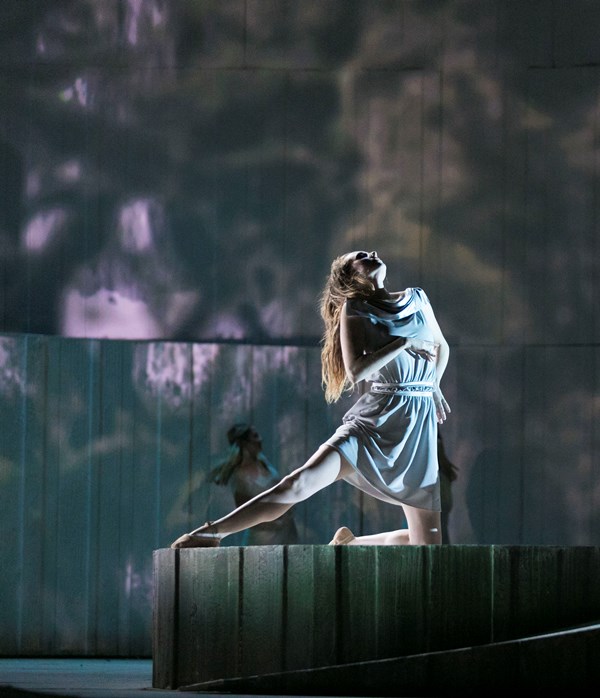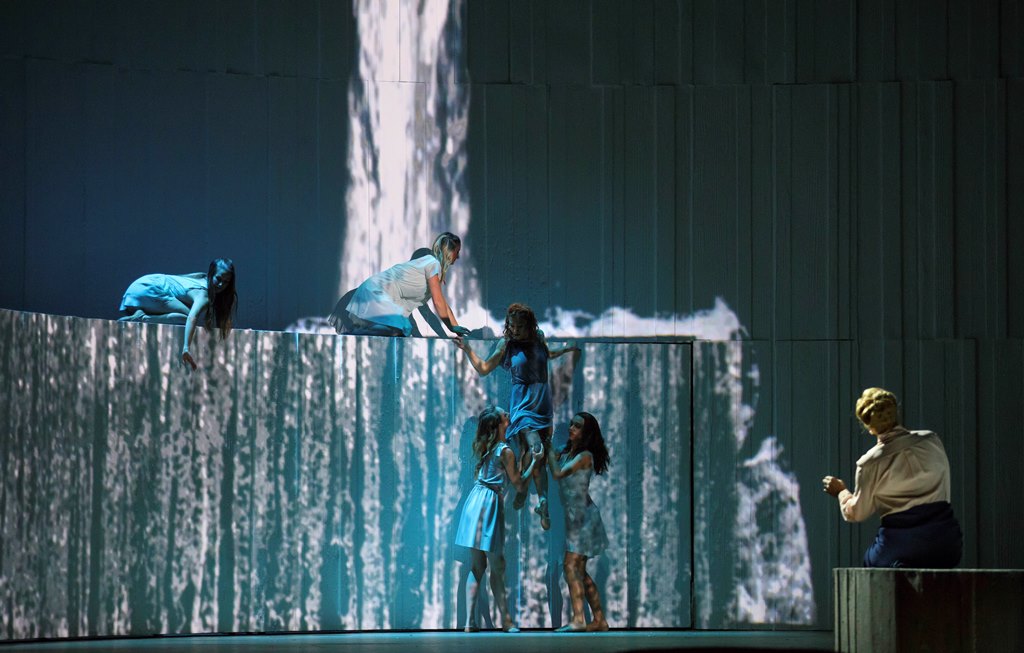 And the costumes—the biggest criticism. They were updated to some modern period, maybe the 1950s—whatever, it was not a high fashion time for most people. As mentioned earlier, poor Dido dressed in a frumpy calf-length blue suit and hair in a french twist, was not queenly at all. And in a later scene, while she was dressed in a beautiful sparkly gown, her sister Anna was in a most unbecoming blue and white dress, not at all flattering to her somewhat matronly figure. In the last scene the two women were in timeless flowing gowns, which was much more appropriate. And for the chorus, the modern dress was more inappropriate—this is, after all, a story about ancient times and should stay there.
Altogether it was a riveting, moving, and satisfying afternoon of opera. Bravi Tutti in Chicago for giving us this splendid classic dramatic event.
Elsa Tranter is a Bostonian who has lived in Berkeley for over 40 years and has been an opera goer for most of those years. She worked as a graduate student adviser at UC Berkeley and still attends Cal Performances regularly. Her favorite composer is Wagner and her favorite opera is Tristan und Isolde.